Welcome to the ClubRare Metaverse - your gateway to an immersive and interactive virtual reality space. The ClubRare Metaverse expands beyond the traditional confines of online marketplaces to offer you an experience where luxury, exclusivity, and digital innovation collide.
In our Metaverse, users can experience their NFTs in an exciting, visually stunning 3D environment. Imagine not just owning a luxury item, but interacting with it in a simulated reality. You can showcase your exclusive collectibles, stage your digital artwork in a personal virtual gallery, or even don the latest NFT-backed designer attire in a fashion show.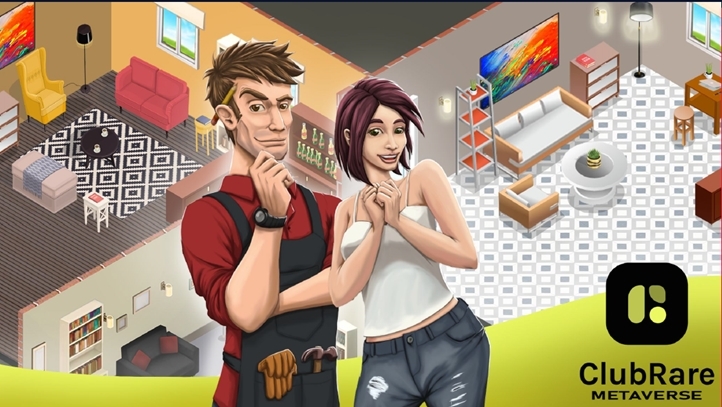 But it's not just about showcasing your assets. The ClubRare Metaverse is a place for community and networking. Attend virtual launch events for new collections, meet with fellow enthusiasts, artists, and collectors from around the world, and join in on discussions about trends, valuation, and more.
​ClubRare Metaverse is our own metaverse platform interconnected with the ClubRare Marketplace. In the platform, users can display the NFT items they own in their personal space, shop in other users' wardrobes (stores), and enjoy exclusive benefits. ClubRare Metaverse pioneers the shopping experience of the future.
We are preparing for its official launch with the concept of 'The House' and planning to first present 'My Room' on the ClubRare Marketplace as a sneak peek of ClubRare's Metaverse. Enjoy your metaverse experience by directly showcasing your LLC and various NFT assets and interacting with other users on ClubRare Metaverse!
ClubRare's Physical Creation Engine Showcase